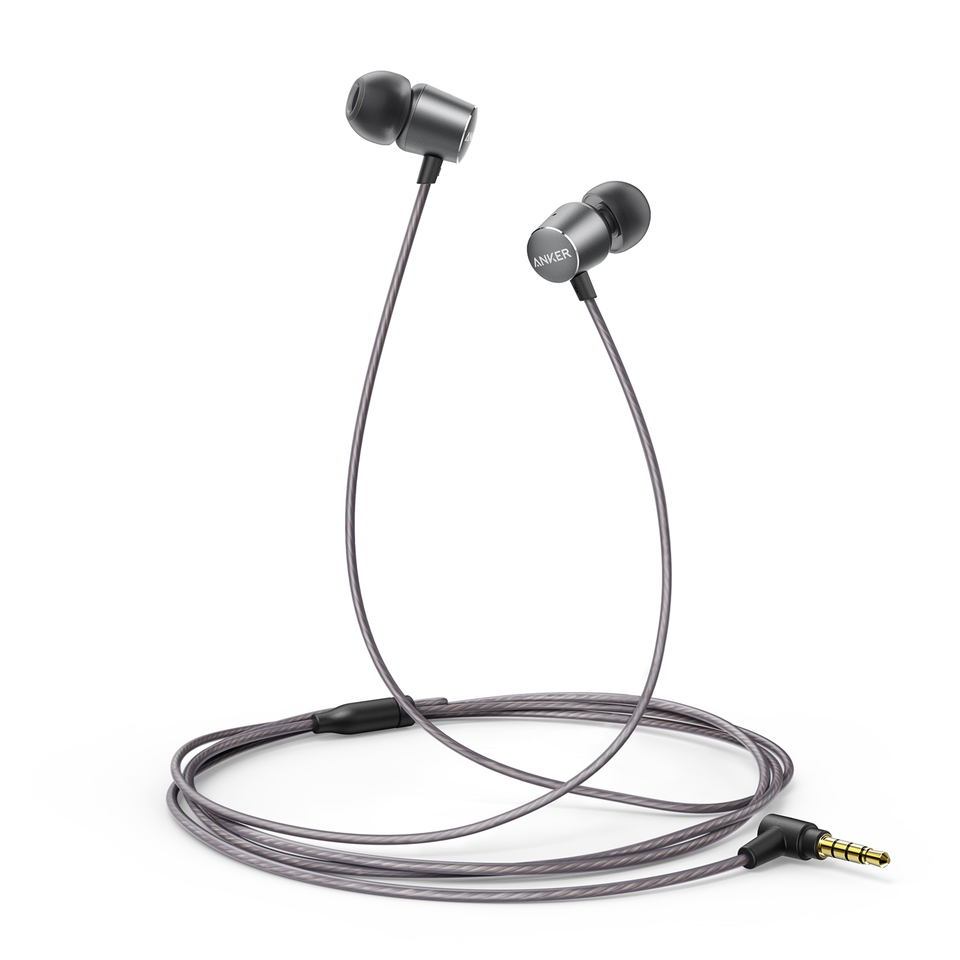 Price:
Rs.
2,300
In stock
Out of Stock
Photos of Anker Soundbuds Verve Wired Headphones
Anker Soundbuds Verve Wired Headphones Basic Details
Overview of Anker Soundbuds Verve Wired Headphones
(1 Year Warranty )
10 mm Composite Drivers and Powerful Bass, In-Ear Stereo Earphones with Durable Cable over 15,000 Bends and Carry Pouch
SoundBuds Verve
The Earbuds with Enhanced Sound
Enhanced Sound
Robust 10mm composite drivers for well-balanced sound. The central diaphragm delivers natural treble with rich detail, while the outer PU diaphragm ensures bass is deep and clear.
Resilient Design
The strong but flexible wire is built to withstand over 15000 bends, ensuring Verve stands up to the wear and tear of everyday use.
Perfect Fit
Soft silicone EarTips in multiple sizes for a customized fit. Ergonomic design offers improved noise isolation, reducing external distractions and putting the focus on the music.
Elegant Design
Choose from sleek silver or cool gray to compliment your style.
Specifications and Features of Anker Soundbuds Verve Wired Headphones