Price:
Rs.
15,400
In stock
Out of Stock
Photos of Anker Soundcore Liberty Air True Wireless In-Ear Headphones
Anker Soundcore Liberty Air True Wireless In-Ear Headphones Basic Details
Overview of Anker Soundcore Liberty Air True Wireless In-Ear Headphones
LOUD AND CLEAR
Two built-in microphones with uplink noise cancellation boost clarity by recognizing your voice and filtering out ambient noises to ensure you sound crystal-clear even in noisy spaces. Stereo calls further enhance call quality by allowing you to hear the other person's voice in both earbuds.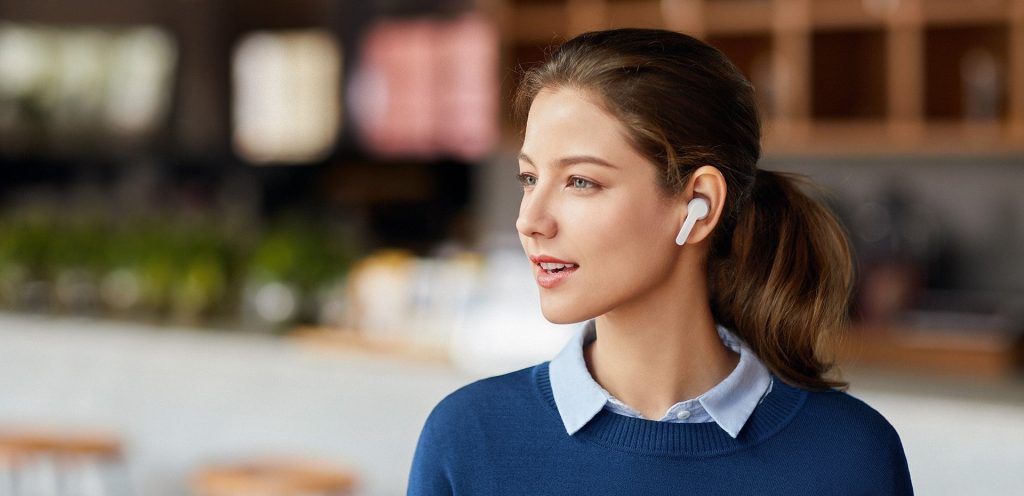 SOUND THAT SOARS
Graphene-coated drivers oscillate precisely, enabling Liberty Air to reproduce highly-accurate sound. Every detail of the music, from the deepest bass, to the brightest mids, and lush treble is delivered with extraordinary clarity and no distortion.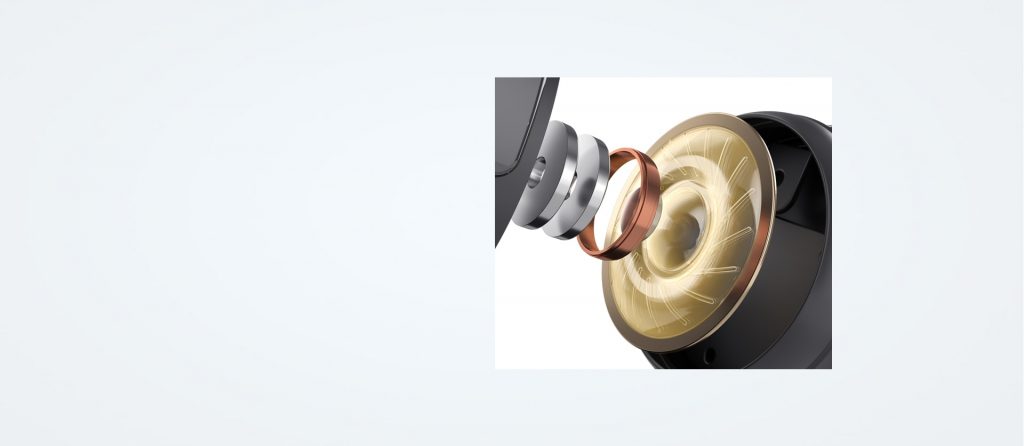 UNBREAKABLE CONNECTION
The latest Bluetooth 5.0 technology and a FPC antenna create a rock-solid connection for skip-free music. One-Step Pairing ensures that after the initial setup is complete, Liberty Air will automatically connect to your device the moment it's removed from the charging case.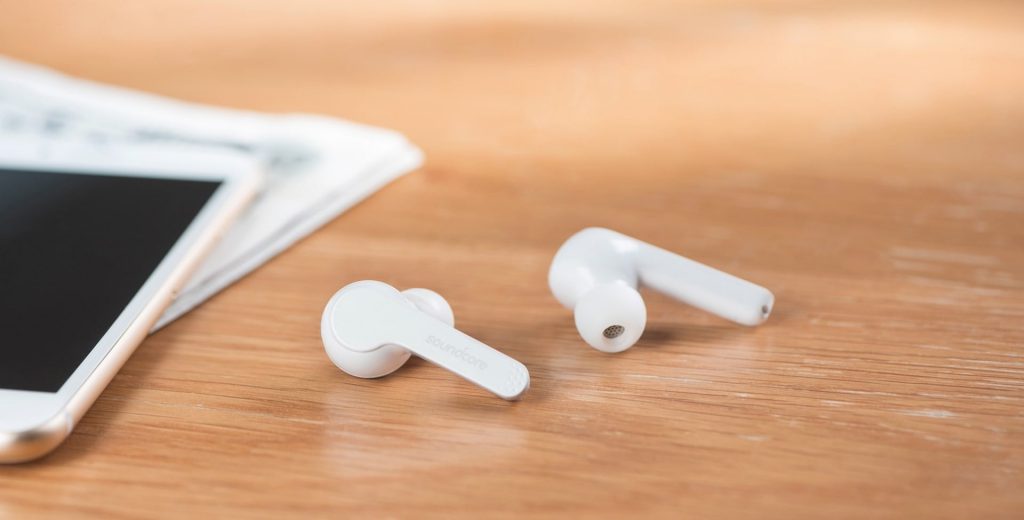 TOUCH CONTROL
A seamlessly concealed sensor in both the earbuds allows you to effortlessly answer calls or adjust music without reaching for your phone.
     How to Use:
Tap the right earbud twice to pause or play music.
Tap and hold the right earbud to play the next song, or do the same on the left earbud to play the previous song.
Tap the right earbud twice to answer or end a call.
Graphene-Enhanced Sound: Pioneering audio technology delivers highly accurate sound with superior clarity.
Crystal-Clear Calls: Listen and talk through both earpieces. Noise-cancelling microphones eliminate background noise and enhance voice pick-up for flawless communication.
Leading Playtime: Get up to 5 hours of music from a single charge. The charging case takes the total playtime to 20 hours.
Integrated Touch Control: Use the earbuds to play, pause, and skip music and answer calls on-the-go.
What should I do if the earphones don't take a charge from the charging case or turn on when taken out of the charging case?

Confirm the charging case has power (at least one LED lit up).
Remove all protective films from charging contacts.
Ensure all charging contacts are clean and clear from foreign material.
Both earphones are turned on but only the right side is playing sound, how could I fix this?

During daily use, the earbuds may sustain a lot of accidental contact with hands. This may cause the two earbuds to unpair. Place both earphones back in the charging case and close it, then take them both out and try again.

If this doesn't fix the problem try resetting the headphones. See "How do I reset my Liberty Air?"
What should I do if there is no indicator turning on the charging case when I open or close it?

Connect the charging case to a wall charger and charge until all three lights are illuminated. If that doesn't work, you could try another cable and wall charger.
What should I do if the Liberty Air disconnects?

Reduce the distance between your right earbud and your audio device. For example, try to have your audio device in your right pocket or on your right arm if running with an armband, as your right Soundcore Liberty Air earbud is the master (main) earbud. The right earbud connects to your audio device and to the left earbud.
Will the earphones shut off automatically?

Yes, if Liberty Air earphones are not connected with any devices, they will automatically shut off in 2 minutes. If Liberty Air is connected with a device and nothing is being played, they will enter into power saving mode. Liberty Air will wake up immediately when an operation starts (music streaming or phone call).

When not using the earphones, please place them in the charging case. If the touch panel is placed on other surfaces or held in hands, this may trigger the earphones to shut down.
Can I use the left earbud separately?

No, only the right earpiece (master) could be used alone.
What's the meaning of Dual-mic Uplink Noise-reduction and what's the benefit of it?

When making a phone call, the user's voice is sent out via a network; this signal is called an uplink signal. Reducing the noise in an uplink signal is called uplink noise reduction, which could make users on the other end of the call to hear the phone call more clearly.

As total wireless earphones usually are very small and located far from the mouth, the call quality of TWS is usually not very good.

Dual-mic uplink noise reduction is a proven noise reduction technology. One microphone is closer to the mouth mainly to pick up voice. The other microphone is far from the mouth mainly to pick up surround noise. By signal processing of the 2 mic's signal, the voice quality could be improved significantly.
Is Liberty Air waterproof?

The earpieces themselves are IPX5 waterproof; the charging case is not waterproof.
Specifications and Features of Anker Soundcore Liberty Air True Wireless In-Ear Headphones